The goal of the meeting was to showcase the FIWARE-based Smart City Platform of the City of Valencia, as well as some business solutions from the local ecosystem, among which UMANICK's secure patient identification system UMANICK Identity for Health stands out, and foster new ways of cooperation. The meeting has been organized with the collaboration of the Valencia InnDEA Foundation. As part of the same mission, the Chinese delegation also plans to visit Paris and Brussels to get to know a total of nine projects, including UMANICK's, which FIWARE has selected for this purpose among the more than 1,000 companies that form its community.
Hengqin is a 100 square kilometres coastal island tucked into the southern corner of the city of Zhuhai in Guangdong Province. Because it is adjacent to Macau, which is no more tan 200 meters away, the island has been designated by the Chinese government as a New Area of ​​development in order to enhance economic ties with Hong Kong and Macau.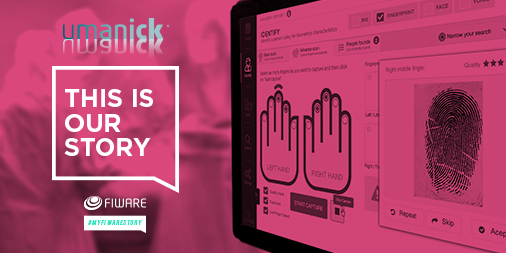 The Hengqin New Area, which was officially established on December 16, 2009, has experienced great economic expansion with the support of preferential policies, attracting investment by developing a variety of sectors: finance, business services, tourism, culture, traditional Chinese medicine, research and development, education, and high tech industry, becoming home to a satellite campus of the University of Macau and several state-owned banks, including the Industrial and Commercial Bank of China, Agricultural Bank of China and Bank of China.
To UMANICK this is a great opportunity to come into contact with the Chinese market. A market that shows great potential, as growing security concerns, lack of data protection and mounting cyber crimes is raising the demand for biometric solutions in this country.
Check the succesful implementation of UMANICK Identity for Health at the Onco-Hematology Day Hospital of the Arrixaca Hospital (Murcia, Spain) in this video: