Madrid, November 7, 2017 – NEC Europe and its advanced Smart City solution, the CCOC, has been recently certified "Powered by FIWARE". This certification recognizes that the NEC Smart City platform is fully aligned with FIWARE standards, to ease the development of new Applications in multiple vertical sectors. The CCOC will manage information at large scale and gather Context Information coming from different and highly distributed sources such as end users, sensor networks and all kind of information systems, including social networks, processing it in order to perform smart actions, including prediction and prescriptions.
CCOC (Cloud City Operation Centre) solution collects real-time data of information from around a city, it automates the analysis, and allows for the swift provision of municipal services, which in turn reduces the workload at monitoring centers. The public operational costs can be reduced using NEC's technology to crunch and visualize the data, which means city planners can focus on taking decisions for the public welfare, improving the daily operation and coordination of multiple city services, bolstering security and ultimately improving the Quality of Life for residents.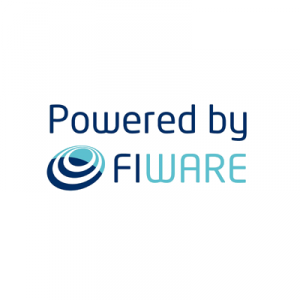 As an official partner of FIWARE, Mr. Jose Luis Maté, CTO of Public Services at NEC Europe, commented, "NEC deeply believes in openness and collaboration. Our product strategy for digital transformation is fully based on it as well, and there is no better representation of those values than FIWARE. We leverage their implementation-driven software to build smarter applications in sectors such as Smart Cities."
NEC is one of the first providers to be awarded with the "Powered by FIWARE" certificate, because of its strong support and close following of FIWARE architecture, protocols and best practices that are implemented in all Smart Cities projects.
FIWARE is an Open Source initiative whose mission is to build an open sustainable ecosystem around public, royalty-free and implementation-driven software platform standards for the development of Smart Applications in multiple sectors. The FIWARE platform provides a rather simple yet powerful set of APIs (Application Programming Interfaces) and also combines components enabling the connection to the Internet of Things with Context Information Management and Big Data services on the Cloud. The specifications of these APIs are public and royalty-free. An open source reference implementation of each of the FIWARE components is publicly available so that multiple FIWARE providers can emerge faster in the market with a low-cost proposition.
NEC is also a platinum member of the FIWARE Foundation e.V. NEC was the first Japanese company to join the Foundation and has joined the board of directors and technical steering committee of the FIWARE Foundation, the foundation's decision-making authorities, thereby contributing to development, standardization and promotion of the FIWARE technology to accelerate smart city and smart industry businesses utilizing IoT (Internet of Things).
NEC's CCOC (Cloud City Operation Centre) will be on display in the NEC booth during Smart City Expo World Congress, which is being held 14-16 November 2017 in Barcelona. For more information see http://www.smartcityexpo.com/.
NEC Europe is a wholly owned subsidiary of NEC Corporation, a leader in the integration of IT network technologies that benefit businesses and people around the world. NEC Europe is building upon its heritage and reputation for innovation and quality by providing its expertise, solutions and services to a broad range of customers, from telecom operators to enterprises and the public sector. For additional information, please visit the NEC Europe home page at: http://uk.nec.com/
About FIWARE Foundation.
The FIWARE Foundation was founded as a legal non-profit association in October 2016. The purpose of the FIWARE Foundation is to serve the FIWARE Community which comprises all individuals and organizations committed to materialise the FIWARE mission, that is: "to build an open sustainable ecosystem around public, royalty-free and implementation-driven software platform standards that will ease the development of new Smart Applications in multiple sectors". These platform standards are materialized in the FIWARE Open Source Platform. For additional information, please visit the FIWARE home page at: https://www.fiware.org/
Photo by Dennis Kummer on Unsplash.