On 17 November 2022, FIWARE Foundation and Rey Juan Carlos University (Madrid, Spain) were awarded the Asedie Award 2022 in the category "Promoting Data Knowledge". The award was presented in the context of the report on the status of open data in Spain III. It hereby recognizes the work carried out by the team at Rey Juan Carlos University and FIWARE Foundation, their contribution to the knowledge of the ecosystem of data, and awareness raised for its importance for the entire society.
ASEDIE, Multisectorial Information Association, "brings together infomediary companies, which use, re-use and distribute information from different sectors, creating value-added products that contribute to greater security for global merchant traffic by boosting the economy through the application of methods that favor the reliability and transparency of commercial transactions in the business world."
The Asedie Jury based its decision on the following main points:
The exhaustive analysis of the Spanish data portals presented in the report that represent a boost to the opening and publication of data.
Serves as a tool to support transparency by providing clarity on the quality of portals and published data.
Contributes to the improvement of the portals by analyzing different aspects and showing the areas that need attention, updating, or improvement.
Disseminates the benefits provided by the information ecosystem by promoting the knowledge of the status of access to data published by the public sector.
Disseminates the benefits of openness, publication, and accessibility to information.
Supports the standardization and harmonization of the information published by the Sector Public.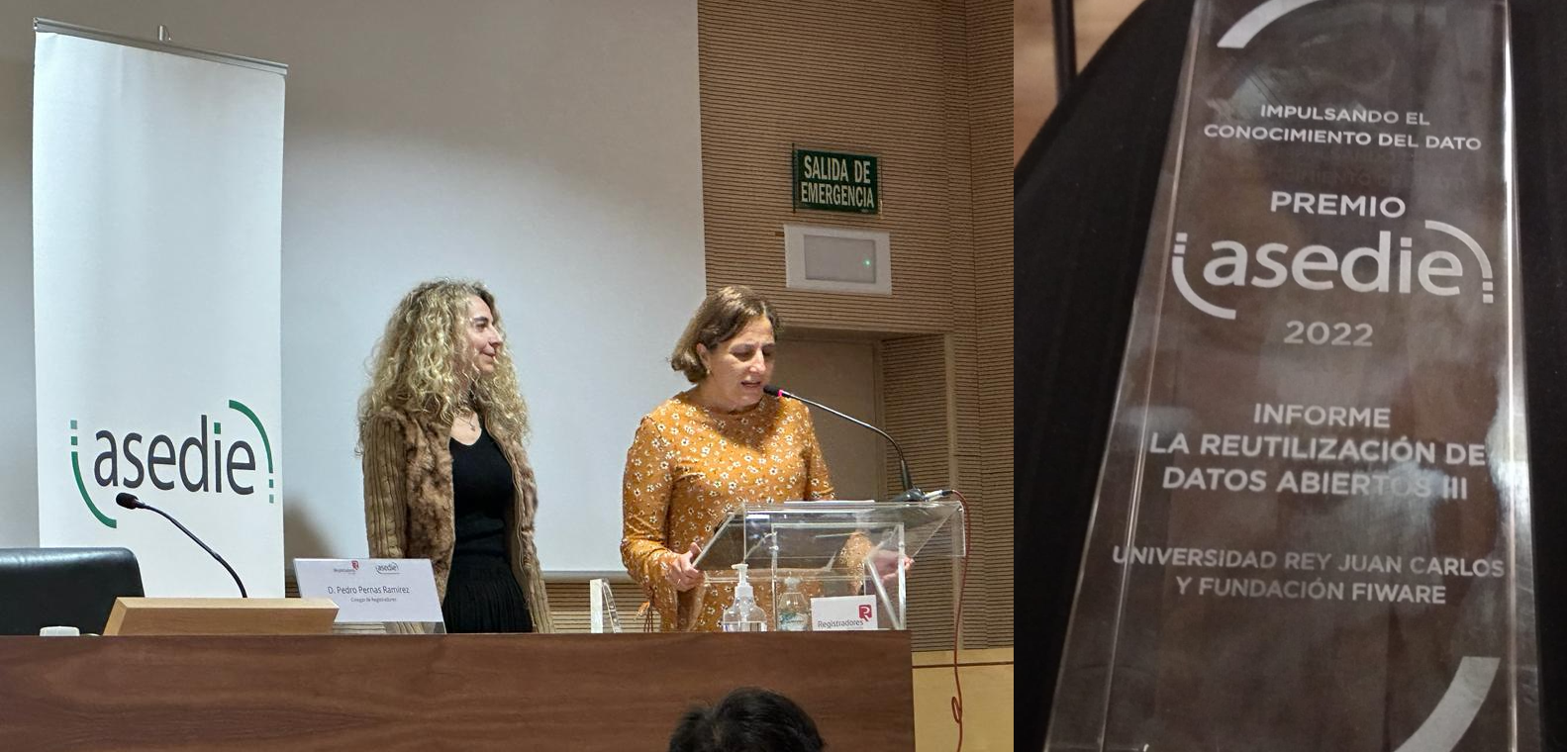 The Asedie 2022 Awards Ceremony, 17 November 2022