Think globally but act locally is a distinguishing mark of the FIWARE ecosystem. The new and growing network of FIWARE iHubs will play a fundamental role in consolidating the community of developers adopting and contributing to FIWARE, acting at local level.
The FIWARE iHubs Programme supports the creation and operations of local digital hubs worldwide to build a network of tech-enabling communities and to encourage the formation of internet-based businesses at a local level. On October 12, 2017 FIWARE launched its ongoing Open Call for new iHubs to join its ever-growing network.
In words of Ulrich Ahle, CEO of the FIWARE Foundation: "I want to congratulate and give the new iHub centers the warmest welcome to the growing FIWARE family. The iHub programme will be central for the global expansion of our Community and development of the open Platform, this year and in the years to come.
The powered by FIWARE innovation hubs will be serving as formation schools, certification centers and experimentation labs. Each iHub is the very heart of the FIWARE ecosystem, a meeting point for entrepreneurs and tech experts, companies, universities and public institutions. We need to keep strengthening the connection between what the people need, what the market is asking for and what we are offering and, day by day, improving. Each iHub is the place to maintain our growing trend by doing that, acting local to keep growing global".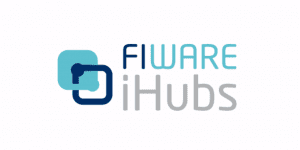 The FIWARE iHub programme is backing the creation and operation of local digital centers, dedicated to the promotion, formation and use of the innovative technologies that will boost economic growth for future Internet-based companies. On October 12th, 2017 FIWARE launched an Open Call for new iHubs that would join a network that is constantly growing.
What is a FIWARE iHub? – A center devoted to the adoption of FIWARE technologies, aiming to drive it within a certain business area while linking it to an educational and innovative ecosystem. It offers or facilitates startups, SMEs and bigger companies the access to a global market. Focusing on improving their competitiveness by using the open source technology, it promotes the diversification of the local and regional economies.
A FIWARE iHub is made up of one or more competence centers, carrying out a number of activities to instruct, educate, help and advise SMEs, startups and entrepreneurs. These activities include promoting FIWARE through organized events and engaging the local tech and business community, as well as building connections between universities, enterprises, institutions and governments, offering technical support, consultancy, coaching, training, testing and certification on FIWARE technologies.
As a result of the Open Call, 11 future iHubs emerged. 11 new iHubs that are starting their activities now, with the support of the FIWARE Foundation. They will help strengthen the Community and the market of powered by FIWARE solutions. This result means that the iHub programme keeps expanding and has already reached 11 countries. This initiative has crossed the Atlantic Ocean, from Europe -with iHubs in Czech Republic, France, Greece, Italy, the Netherlands, Romania, Spain and Switzerland- to America, with centers in Brazil, Mexico and Uruguay.
Each one of the iHubs has been classified depending on the resources that it is assigning and the services it is offering: instruction, education, help and mentoring to answer what the market is asking for.
Depending on their level of development and the services they provide, the iHubs can be classified as: 3 stars, the ones that are offering a greater number of options, including expert-level workshops, certification of products, services and FIWARE trainers, guidance for projects and development of pilot projects, etc. In addition, each 3 star iHub is entitled to be part of the iHub Committee and other high-level FIWARE initiatives. The centers classified with  2 stars, 1 star and the basic iHubs, offer numerous other services, access to the technology, devices, acceleration, etc. Lastly, there are the incubation iHubs, as well as others that are still being examined and classified, or waiting to be accepted into the programme.
FIWARE Zone from Seville/Malaga, Spain
FIWARE Rioja from Logroño, Spain
IoT Booster from Saint-Quentin, France
UberHub FIWARE iHub from Uberlândia, Brazil
CIEMSA Montevideo from Montevideo, Uruguay
FIWAREMAC (FIMAC) iHub from Santa Cruz de Tenerife, Spain
Future Mobility FiHUB Thessaloniki from Thessaloniki, Greece
Laboratorio Nacional de Internet del Futuro – LaNIF (National Future Internet Laboratory) from Mexico City, Mexico
UDG-FIWARE-iHub-Western-Switzerland from Geneva, Switzerland
Aplis Hub from Prague, Czech Republic
iHUB Umbria from Perugia, Italy
Future City iHub from Amersfoort, the Netherlands
SprintPoint from Cluj-Napoca, Romania
The classification for each one of the iHubs will be reviewed. This will encourage them to grow, increasing the resources and services available and strengthening their role within the FIWARE Community.
"With this new network of iHubs, an initiative is born. One that will establish new connections between companies, entrepreneurs and public institutions and that will allow for the sharing knowledge and experiences, growing together toward the digital transformation of the new, global society.
It's really exciting, looking into the future and seeing so many possibilities opening up for all of us. This is just the beginning of something much bigger than the sum of its parts". That is how Juan Marcelo Gaitán presents it. Gaitan is Director of FIWARE Zone (Andalusia, Spain) and the one in charge of the FIWARE iHub Committee.
Each iHub will be connected with the powered by FIWARE Acceleration programmes, and they will have the ability to establish partnerships and develop joint activities at local level. By becoming an iHub, a research or business center will play an essential role in the global expansion of FIWARE, becoming a valued member of the Community. Each iHub's activities will be distinguished by the FIWARE brand and backed by the FIWARE Foundation.
For more information about the function of FIWARE iHubs, the benefits of becoming one, current powered by FIWARE innovation centers and information regarding the Open Call, which remains open at all times, please visit the FIWARE iHubs page. To stay up-to-date with all things iHubs, be sure to subscribe to our Newsletter and to follow us on Twitter, Facebook and Linkedin.