Following up on the activities of FIWARE Mundus in the Global City Teams Challenge, FIWARE is going back to the USA, and this time with an even more significant presence. In the week of June 13-15, Austin, Texas, will become the epicentre of the Smart City Innovation in the United States and the FIWARE Community will be represented by 35+ participants, including the European Commission, European city representatives, industry members, academia and startups.
NIST, the US National Institute of Standards and Technologies, and US Ignite will host the GCTC Expo 2016 on June 13-14, where 9 FIWARE-driven teams will showcase their projects and will feature speakers and panelists on a wide range of smart city topics. The two-day event will include an exhibition hall with trade-show spaces and the FIWARE teams will be invited to present their initiatives on Monday 13th June: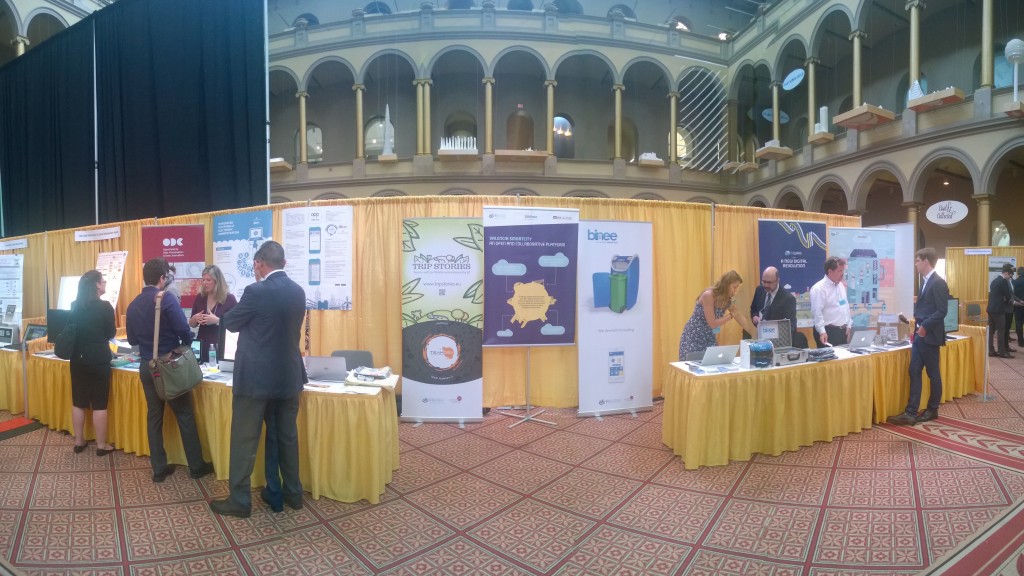 In addition to the GCTC Expo, there will be two co-located events where the participation of FIWARE is planned:
The 2016 Smart City Innovation Summit, taking place on the June 13-15, that will bring together over 200 cities and their respective representatives. A FIWARE booth will be present in the exhibition area on Wednesday 15th.
The IES City Framework Workshop, taking place on June 15-16, where it will be reviewed the progress of the three working groups coordinated by NIST. FIWARE is an official partner of this initiative that was launched on March 24-25 aiming to convene an international task force to compare and distill from architectural efforts and city stakeholders a consensus framework of common architectural features to enable smart city solutions that meet the needs of modern communities.
These activities are part of the FIWARE Mundus efforts to promote and extend FIWARE beyond Europe, and more in particular, strengthen the cooperation between European and US cities.
Seeking more information? Visit FIWARE Mundus or contact fiware-mundus-req@lists.fiware.org
– Published (13.3.2016)