FIWARE Foundation is thrilled to announce the launch of the DOME Project, which main objective is to deploy a Distributed Open Marketplace for Cloud and Edge Services in Europe.
DOME Open Marketplace will propose a catalogue of cloud-to-edge services, that can be bundled into products made available through a federated collection of independent marketplaces connected to the offering of Cloud and platform providers. It is aligned with the European Commission's support to the deployment of an infrastructure to improve the availability of trustworthy cloud-to-edge services, increase their uptake among both public and private entities and reinforce the EU's open strategy autonomy.
Satisfying the EU market requirements and compliant with EU rules and requirements, the quality of the DOME service catalogue will boost its reputation for providing reliable information, through governance mechanisms and trust-enhanced transactions, aligned with Gaia-X specifications. DOME will be designed to ensure an open, distributed vendor-neutral technical architecture and reference framework, offering same business opportunities to all players in a win-win model, being fair and open to all who comply with the rules and requirements in place.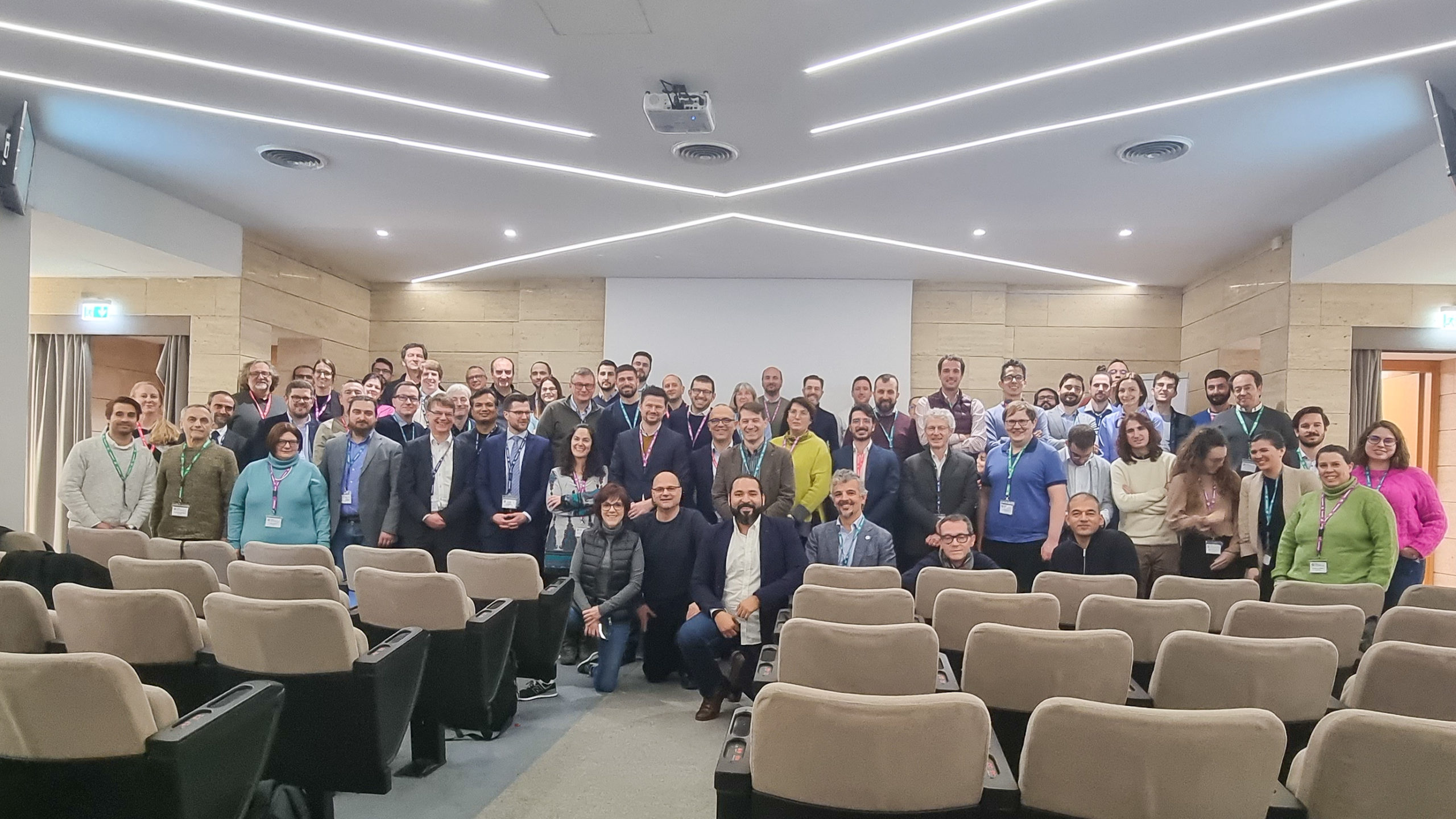 DOME Kick-Off Meeting in Rome (Italy); group picture.
Do you wish to learn more about the DOME Marketplace project?