FIWARE and the European Data Portal announce their collaboration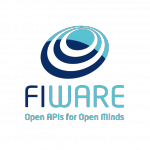 FIWARE and the European Data Portal are proud to announce the beginning of a collaboration creating synergies between the two initiatives for even better serving users' needs. Data are the fuel of any smart services and open data in particular are a treasure trove for new services and applications. FIWARE is the European open service platform for building interoperable and smart Internet based services. With growing adoption comes growing demand for access to data. The new European Data Portal launched on 16 November 2015 is the major European data asset available free to use for anybody, with already around 250.000 datasets referenced through a harmonised and multilingual interface. Users are allowed to easily download data at the source or directly consume them through interactive visualization. The collaboration with FIWARE will help bringing these data even closer to the fingertips of the growing open community of thousands of FIWARE developers, startups and new users in Europe and world-wide. In the future the two initiatives will jointly consider ways to harvest the trend towards more real-time open data by using the de-facto standard FIWARE NGSI.
This collaboration among two leading European ICT initiatives shows the interest of the public and private partnership supporting these and, our capacity to set standards and is clearly another step towards a European single digital market.