SAN FRANCISCO – February 27, 2018 – EdgeX Foundry, an open source project building a common interoperability framework to facilitate an ecosystem for Internet of Things (IoT) edge computing, today announced early access to some elements of the California code release. Demonstrating significant performance increases and size reductions, these elements support more efficient microservices and a path toward scalability. The full California release will be available in Summer 2018 and represents a major step in evolving the EdgeX framework to support the developer requirements for deployment in business-critical IIoT applications.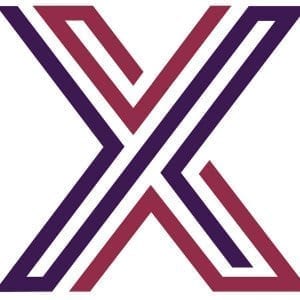 The EdgeX Foundry community is working toward improved performance, lower start-up times and reduction in the overall footprint via alternative Go Lang and C-based implementations of key EdgeX microservices for easier access when deploying IoT solutions. The California preview features several Go Lang microservices that are drop-in replacements for the Java versions, including core services like Core Data, Metadata and Command. Initial test results of the Go Lang microservices include 97 percent less memory than the Java variants with a 99 percent improvement for start-up time.
"The California preview is a testament to the collaborative effort of the EdgeX community and our commitment to improve the size and speed of the platform," said Keith Steele, EdgeX Foundry Chair of the Technical Steering Committee and CEO of IOTech. "By providing key EdgeX microservices in both Java and Go Lang, we offer developers more flexibility and a wider range of use in real world IoT and edge computing solutions."
The full California code base is expected to be released in Summer 2018 with key planned features that include baseline APIs and reference implementations for security and manageability. The California code is a follow up to the first code release, called Barcelona, which launched in October last year. The technology roadmap is available on EdgeX Foundry's wiki.
More on the project's achievements in 2017 and what's in store for the year ahead can be found in this recent state of the union blog post on the EdgeX Foundry website.
Accelerating IIoT Deployments through Vertical Solutions
EdgeX Foundry has also launched a new Vertical Solutions Working Group to host use case-focused projects developed with input from end users to create solutions that meet their specific requirements. Moonki Hong, Senior Engineer at the Software R&D Center for Samsung, chairs the Vertical Solutions Working Group. The new projects include:
The Oil and Gas Project will perform gap analysis and deliver specific market requirements to other working groups, create a reference architecture for specific use cases, develop unique source code and liaise with universities and the Society of Petroleum Engineers. Alberto Dellabianca, an Edge Computing and Technical Lead with National Oilwell Varco, leads this project.
The Smart Factory Project concentrates on developing the key success functions to enable smart factories with common EdgeX features such as the data processing runtime and workflow, ezMQ, OPC-UA protocol software and microservices, and Pharos, the service deployment manager and agent. The proposed features will be delivered in the form of microservice or relevant library software. MyeongGi Jeong (MJ), Software Architect for Samsung Electronics, heads the project.
A Growing Ecosystem Supporting the IoT Landscape
Hosted by The Linux Foundation, EdgeX Foundry is a collaborative project of 70 members and growing, working together to make it easy to quickly build, deploy, run and scale IIoT solutions. The EdgeX ecosystem continues to grow with the addition of five new members: Enigmedia, FIWARE Foundation, Rubicon Labs, Wanxiang Group and Xage Security.
"A successful and stable IoT ecosystem is based on an infrastructure that can support it,"
said Jason Shepherd, Chair of the EdgeX Foundry Governing Board and Dell Technologies IoT CTO. "With 70 member companies from 16 countries worldwide, the growing EdgeX ecosystem is destined to enable interoperability and digital transformation in any number of industries through commercial value add built around the open APIs."
"EdgeX Foundry is a great opportunity to promote an interoperable and secure alternative for Industrial IoT," said Gerard Vidal, PhD and CEO of Enigmedia. "We are eager to share our experience in cryptography, security in PLCs and embedded systems to eliminate the cybersecurity blind spot in the IIoT field."
"EdgeX Foundry is one of the most promising vendor-neutral open source projects tackling IoT edge computing while FIWARE Context Broker technology is gaining growing momentum as the de facto open source standard for Context Information Management," said Ulrich Ahle, CEO for FIWARE Foundation. "We are thrilled about the collaboration between FIWARE and the EdgeX ecosystem and look forward to creating a complete technology stack addressing the challenges of highly distributed smart solutions managing large-scale data."
"IoT 1.0 was all about the cloud but IoT 2.0 is all about the edge," said Julia Cline, VP of Product Marketing at Rubicon Labs. "Edge computing is rapidly unlocking the power of IoT and allowing for new business models for everyone from entrepreneurs to enterprises and Rubicon Labs is uniquely positioned to leverage the EdgeX framework to design and develop innovative key management and business enablement technology. We are excited to join this Industrial IoT-focused ecosystem and look forward to contributing secure solutions to the EdgeX platform."
"We believe edge computing innovation has vast potential in our strategic initiatives, including smart transportation, intelligent manufacturing, clean distributed power infrastructure and our ambitious 10-square-km Innova City mega-project, and beyond," said Jun Chen, Vice President of Wanxiang Group. "As a leading automotive component and renewable energy company and China's blockchain ecosystem leader, we are excited by the idea of working with blockchain embedded at the edge with EdgeX Foundry. We are also members of the Industrial Internet Consortium (IIC) and Alliance of Industrial Internet (AII) and look forward to collaborating on industrial internet testbeds, architecture and standardization."
"We're entering a new era of industry powered by distributed intelligence" said Roman Arutyunov, Co-Founder and VP of Product of Xage Security. "EdgeX and Xage are aligned in our objectives to build a converged and secure solution, spanning multiple vendors, devices, and applications for industrial IoT. Whole industries are being transformed, and Xage joining EdgeX Foundry further advances the new generation of efficient and secure industrial edge operations."
For more information and to learn how to get involved, please visit the following EdgeX Foundry resources:


About EdgeX Foundry
EdgeX Foundry is an open source project hosted by The Linux Foundation building a common open framework for IoT edge computing and an ecosystem of interoperable components that unifies the marketplace and accelerates the deployment of IoT solutions. Designed to run on any hardware or operating system and with any combination of application environments, EdgeX enables developers to quickly create flexible IoT edge solutions that can easily adapt to changing business needs. To learn more, visit: www.edgexfoundry.org.
About The Linux Foundation
The Linux Foundation is the organization of choice for the world's top developers and companies to build ecosystems that accelerate open technology development and industry adoption. Together with the worldwide open source community, it is solving the hardest technology problems by creating the largest shared technology investment in history. Founded in 2000, The Linux Foundation today provides tools, training and events to scale any open source project, which together deliver an economic impact not achievable by any one company. More information can be found at www.linuxfoundation.org.
Media Contact:
Maemalynn Meanor
maemalynn@linuxfoundation.org