City data spaces: A guide to building and operationalising data services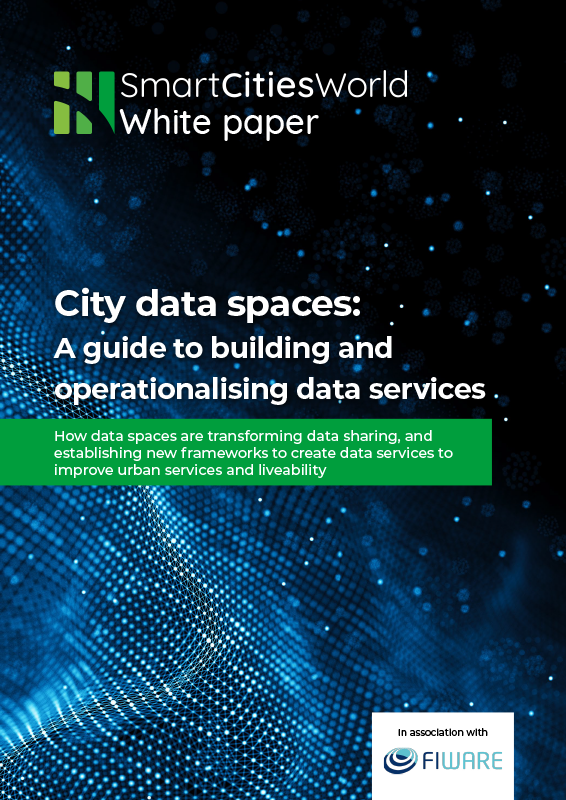 Data spaces are paving the way for a new way to share data between different organisations and individuals. They are replacing one-to-one connections enabling the data driven collaboration between different partners and flexibility with new partners alike which were not known before. FIWARE Foundation is instrumental in establishing data spaces and their roll-outs in Europe and beyond. This white paper is answering the main questions of the why, what, and how when it comes to Data Spaces as well as provides a deep expert view on how data spaces are transforming data sharing, and establishing new frameworks to create data services to improve urban services and liveability.
This white paper is published in collaboration with SmartCitiesWorld, a global media platform for urban leaders and their partners. It opens with a foreword by Ulrich Ahle, CEO, FIWARE Foundation who describes the current digital transformation and real necessity of Data Spaces, as well as Juanjo Hierro, CTO, FIWARE Foundation who brings readers into the topic of
understanding of Data Spaces and how can they be established? The white paper also covers the most significant aspects such as:
Join us in the endeavor of Data Spaces while reading this whitepaper.
Want to find out more? Download the full white paper.
Fill in the form with your personal data. We promise we won't spam you. We'll just send a newsletter every now and then.