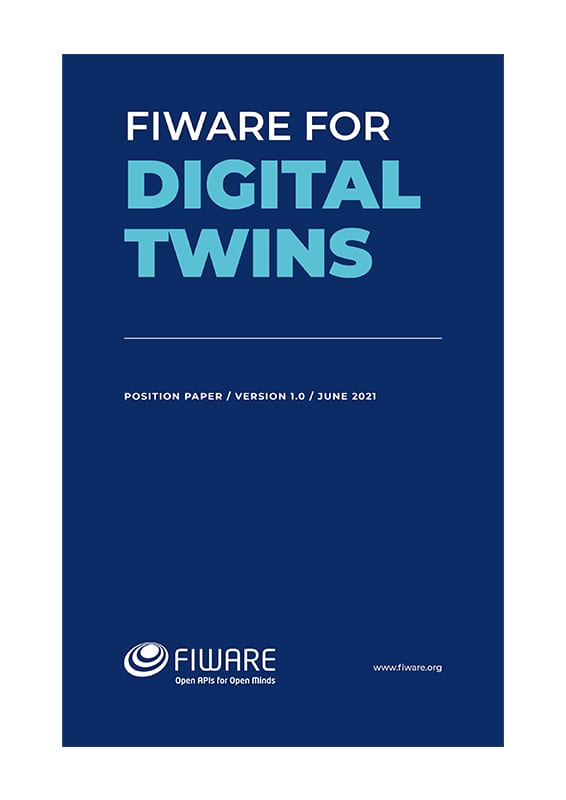 This paper describes how smart applications from multiple domains can participate in the creation of smart solutions based on the Digital Twin paradigm using FIWARE software building blocks. Central in the vision, the NGSI-LD API is proposed as an open standard API for getting access to digital twin data and use of standard data models is promoted to ensure portability and replicability of solutions. Smart solutions powered by FIWARE are architected around management of a digital twin data representation of the real world sharing their data.
Want to find out more? Download the full position paper.
Fill in the form with your personal data. We promise we won't spam you. We'll just send a newsletter every now and then.
FIWARE for Digital Twins