 FIWARE continues to evolve globally to be what smart economies need us to be: fueling your growth strategies through scalable innovations, open, reliable, and really smart.
Join us at the FIWARE Global Summit in Berlin to discover what the world's smartest open companies, cities, universities or developers are doing differently to succeed in tomorrow's digital economy.
10 unbeatable reasons why to join
Extended Summit Program with lots of new features with more than 1,000 participants.

Co-hosted with the Smart Country Convention in Berlin.

More than 70 sessions, panels, workshops, and keynotes.

20 FIWARE members co-exhibiting in the FIWARE community booth.

Answers to your questions, and solutions to your development and business challenges.

iHubs Growth Program and new 'Do-It-Package'.

Startup Day featuring startups and VCs.

Spanning the industries of Smart Industry, Smart Energy, Smart Agrifood with a special track on Smart City showcases.

Brand new track on 'Trends and the Disruptive Future' (FIWARE with AI, Blockchain, Big Data, IoT, …).

Meet the Community: Meet-the-Open-Minds Aperitivo and FI-Night.
Tickets include access to Smart Country Convention

SUPER EARLY
BIRD
VALID:
24.07.2019 –
18.08.2019

EARLY
BIRD
VALID:
19.08.2019 –
30.09.2019

REGULAR
TICKET
VALID:
01.10.2019 –
Summit

STARTUP
DAY
VALID FOR:
Startup Day only
(24 October)
Our 6 Summits in a nutshell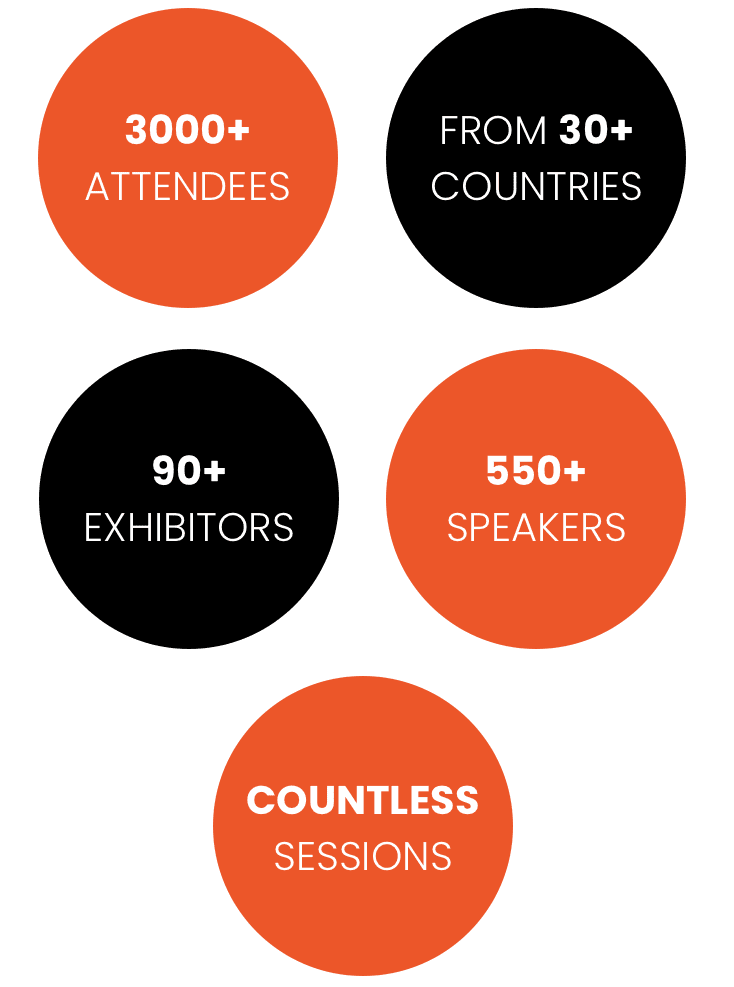 Leave your mark on our 7th edition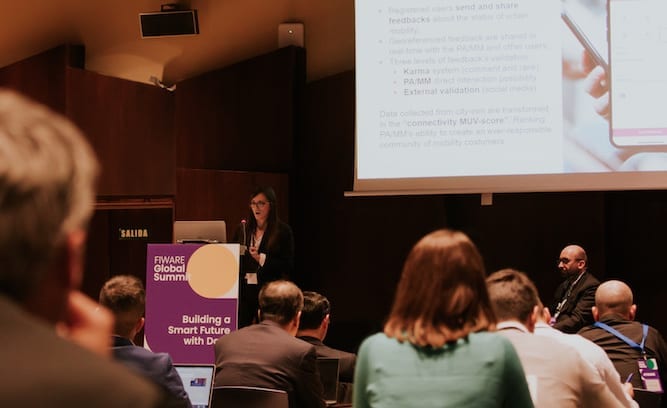 Are you a FIWARE user, FIWARE researcher, Open Source or domain expert, is your solution a Proof of Concept (POC), or do you have a strong interest in using FIWARE in the near future? Share your stories, insights, experiences, and vision with more than 1000 participants seeking to succeed in tomorrow's digital economy. How are you transforming markets for the better with Open Source technology? Let us know!
Submit your proposals by September 1st, 2019.
We look forward to welcoming a diverse audience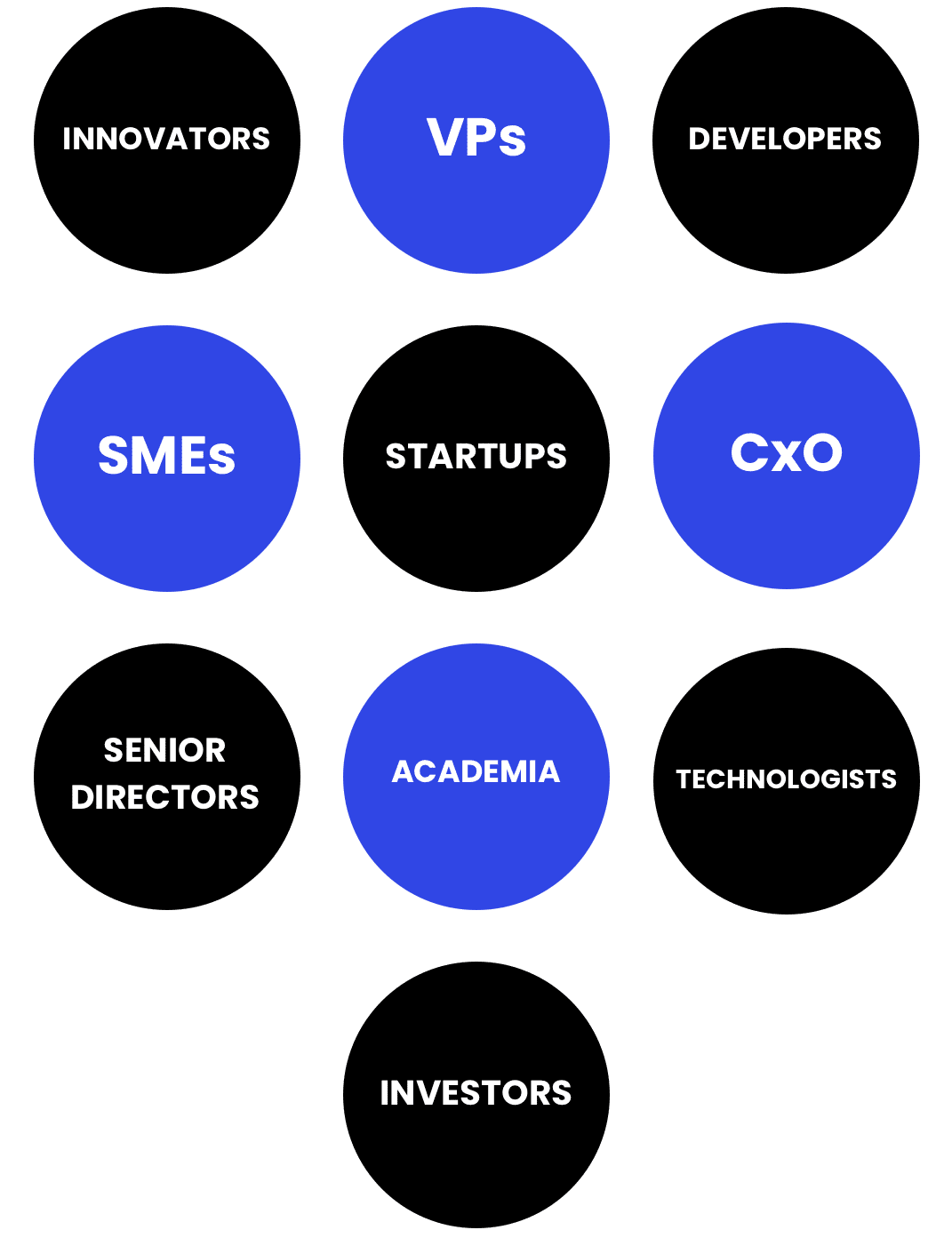 LATEST CONFIRMED SPEAKERS
Find out who will be taking the stage
Book your space and maximize your visibility

EXHIBITION
SPACE
INCLUDES:
✓ Working station at the FIWARE Booth
✓ Floor carpet
✓ 1 desk and 1 bar stool
✓ Lighting
✓ 1 electrical plug (kW 1.5)
✓ 1 32'' TV screen
✓ Logo printing
✓ Free WiFi

KEYSTONE
SPONSOR
INCLUDES:
✓ Speakers' Slot in Plenary
✓ Presenters' Slot
✓ Participation in at least one panel
✓ 5 Free full admission tickets
✓ Full brand visilibity
✓ Inclusion in communication activities
✓ Direct marketing opportunities

SUPER
SPONSOR
INCLUDES:
✓ Presenters' Slot
✓ Participation in at least one panel
✓ 3 Free full admission tickets
✓ Brand visibility
✓ Inclusion in communication activities
✓ Direct marketing opportunities

CORE
SPONSOR
INCLUDES:
✓ Presenters' Slot
✓ 2 Free full admission tickets
✓ Brand visibility
✓ Direct marketing opportunities

EXHIBITION
SPACE
INCLUDES:
✓ Work station at the FIWARE Booth
✓ Floor carpet
✓ 1 desk and 1 bar stool
✓ Lighting
✓ 1 electrical plug (kW 1.5)
✓ 1 32'' TV screen
✓ Logo printing
✓ Free Wi-Fi

KEYSTONE
SPONSOR
INCLUDES:
✓ Speakers' Slot in Plenary
✓ Presenters' Slot
✓ Participation in at least one panel
✓ 5 Free full admission tickets
✓ Full brand visilibity
✓ Inclusion in communication activities
✓ Direct marketing opportunities

SUPER
SPONSOR
INCLUDES:
✓ Presenters' Slot
✓ Participation in at least one panel
✓ 3 Free full admission tickets
✓ Brand visibility
✓ Inclusion in communication activities
✓ Direct marketing opportunities

CORE
SPONSOR
INCLUDES:
✓ Presenters' Slot
✓ 2 Free full admission tickets
✓ Brand visibility
✓ Direct marketing opportunities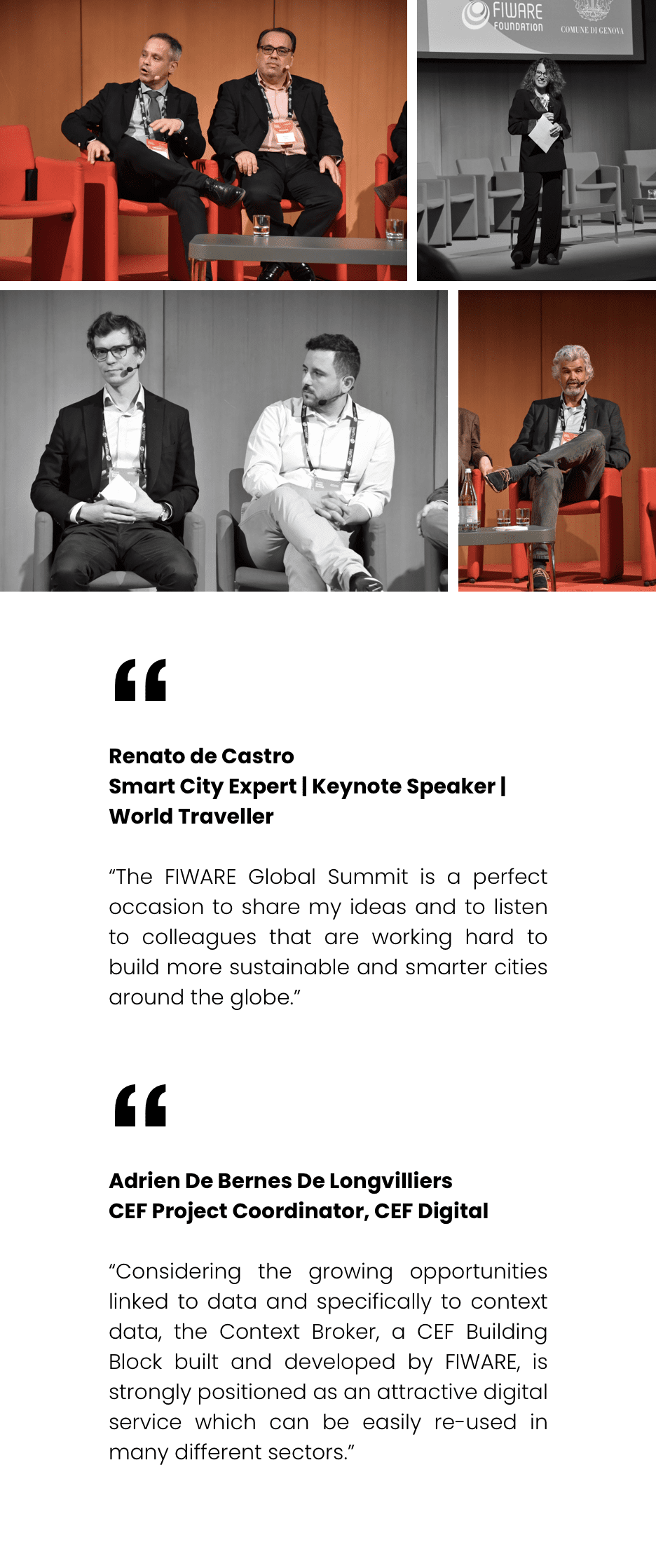 Discover the highlights from our previous Summit