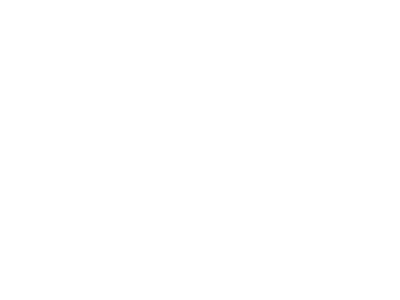 10:00-10:10
Room A5 (Red Hat Room)

Welcome
Ulrich Ahle (CEO, FIWARE Foundation)
10:10-10:40
Room A5 (Red Hat Room)
5 Steps to Start with FIWARE Open Source
Jason Fox (Senior Technical Expert & Evangelist, FIWARE Foundation)
10:40-11:40
Room A5 (Red Hat Room)

Go to Market with FIWARE! 3 FIWARE Success Stories
Breeze Technologies UG
Robert Heinecke (Co-Founder & CEO, Breeze Technologies UG)
phoops s.r.l.
Benedetta Carlotti (Product Manager, phoops s.r.l.) and Filippo Severi (CEO, phoops s.r.l.)
Xapix
Oliver Thamm (Technical Co-Founder & CTO, Xapix)
11:40-12:00
Room A5 (Red Hat Room)
How to Attract Talent for Your Startup
Sebastian Waschnick (CTO of Ideas Engineering, Axel Springer)
12:00-12:30
Room A5 (Red Hat Room)
VC & Affiliate Pitches
Dennis Birkhölzer (Spinlab)
Dirk Frohnert (Smart Infrastructure Ventures)
Moritz Graf Brühl (GRAF BRÜHL Versicherungsmakler GmbH)
Patrick Röhm (bmp Ventures AG)
Ivan RIpamonti (Iconic Holding)
David Miltner (Fiverr)
Sandra Winkler (Mindspace)
13:30-13:50
Room A5 (Red Hat Room)

Why Now? Developing for Future Value
Philippe Cases (Co-Founder & CEO, Topio Networks)
13:50-14:45
Room A5 (Red Hat Room)

Tips & Tricks on How to Join European Projects: Accelerators, Funding, and Open Call Opportunities
Miguel García González (Senior Innovation Consultant, Zabala Innovation Consulting, S.A.)
Angelo Marguglio (Research Area Manager and Head of the "Smart Industry and Agrifood" Unit, Engineering Ingegneria Informatica S.p.A.)
Stefan Schmitt (Frankfurt School – Blockchain Center )
Philipp Stelzer (Manager, UNITY AG)
Andrés Sánchez Sandaza (Director at FundingBox Communities, FundingBox)
14:45-15:15
Room A5 (Red Hat Room)
Panel: Global Players on How to Monetize FIWARE
Ulrich Ahle (CEO, FIWARE Foundation)
Chandra Challagonda (Trigyn Technologies / CEO, APInf Oy)
Albert Seubers (Director Global Strategy IT in Cities, Atos)
Lanfranco Marasso (Smart City Program Director, Engineering Ingegneria Informatica S.p.A.)
Yasunori Mochizuki (NEC Fellow, NEC Corporation)
15:15-15:30
Room A5 (Red Hat Room)

Winners of the FIWARE Hackathon
The FIWARE Hackathon Jury Announces the Winners Fall 2019
Caroline Corneau (IT Project Officer, European Commission)
Angelo Marguglio (Project Lead Manager, EIT Digital)
Stefano de Panfilis (COO, FIWARE Foundation)

Harald Sundmaeker (Senior Researcher, ATB-Bremen)
Meet the Open Minds Aperitivo
TESTIMONIALS OF INDUSTRIAL CASES ON "IMPLEMENTING HUMAN-CENTRIC MANUFACTURING WITH FIWARE"
Human-centric Manufacturing and Context Information Management
Sergio Gusmeroli (Research Coordinator, Politecnico di Milano)
Factory Shop Floor Digitalization using FogFlow
Deepak Kumar Gupta (General Manager, NEC Technologies India Pvt Ltd.) and Anand Sahu (Senior Technical Manager, NEC Technologies India Pvt Ltd.)
A4BLUE Case: "Human-Robot Interaction with FIWARE"
Airbus Use Case: Laure Parigot (IM Project Manager, Airbus)
IK4-TEKNIKER Use Case: Patricia Casla (Health and Social Technology Coordinator, IK4-TEKNIKER)
Enhancing Wine Making Productivity with Data
Gonzalo Ezquerro Martínez (Head of IT Systems and R&D, JIG Consulting)
L4MS Case: "Implementing a Human-driven Industry 4.0 Didactic Factory" 
Walter Quadrini (Research Fellow, Politecnico di Milano)
A First Domain Enabler in the FIWARE AgriFood SoS: Weather Stations Platform
Andrea Cruciani (CEO, Agricolus and TeamDev)
StoryWine: From Data to Story Telling
Federico Michele Facca (CTO & Head of Martel Lab, Martel Innovate)
Digitanimal: "FIWARE Enabled Products Go Live in the First FIWARE SoS Platform: ShareBeef"
Ana Burgeiro (R&D Project Manager, Sensowave)
Smart AgriHubs
Harald Sundmaeker (Senior Researcher, ATB-Bremen)
FIWARE for Smart Agrifood: What's Next for 2019/2020
Harald Sundmaeker (Senior Researcher, ATB-Bremen)
City Enabler
Hans Peter Knaust (Managing Director, Engineering DSS GmbH)
Lanfranco Marasso (Smart City Program Director, Engineering Ingegneria Informatica S.p.A.)
From Building Blocks to an Integrated Solution for Smart Cities
Nuno Ribeiro (Co-CEO, Ubiwhere)
Smart City Scale Up
Albert Seubers (Director Global Strategy IT in Cities, Atos)

Using IoT to Enhance the Standard of the Life of Citizens
Jose Benítez (CEO & Co-Founder, Secmotic Innovation)
Orchestra Cities: Connect Smart Devices, Citizens and Cities
Federico M. Facca (CTO & Head of Martel Lab, Martel Innovate)
Snap4City: Scalable Sentient Cities Builder
Paolo Nesi (Coordinator, Snap4City Km4City)
Wolfsburg – Smart City – The Pragmatic Way
Anatoli Seliwanow (Head of Software Development WOBCOM and Wolfsburg Digital)
ARTIFICIAL INTELLIGENCE (AI)
Advanced ML/AI Techniques with FIWARE and Connected IoT Devices
Adrian Arroyo Perez (Research & Innovation Engineer, Atos)
Building the "AI Marketplace"
Ruslan Bernijazov (Research Associate, Fraunhofer-Institut für Entwurfstechnik Mechatronik IEM)
Privacy-preserving AI with Federated Edge Computing
Bin Cheng (Senior Researcher, NEC Laboratories Europe)
AI on Demand – The AI4EU Project

Tobias Franke (Researcher, Deutsches Forschungszentrum für Künstliche Intelligenz)
Standard Data Models for the Integration of FIWARE and Robotic Systems
Kazuki Urabe (Director, TIS Inc.)
FIROS – How to Make Robots Context Aware
Peter Detzner (Research Associate & PhD Student, Fraunhofer IML)
Building Interfaces with ROS2-based Robotics Systems
Francisco Meléndez (Technical Expert & Evangelist, FIWARE Foundation)
DATA ECONOMY / DATA SOVEREIGNTY
Data-Driven Business Models on the Verge of Transparency, Trust and Competition
Alexander Berlin (CEO & Founder, Berlin Thinking Consulting)
From Open Data Publication Platforms to Data Marketplace: Transforming Cities Into Enablers of the Data Economy
Francisco de la Vega (Co-Founder and CTO, FICODES)
Idra – Extending Data Interoperability
Martino Maggio (Senior Researcher, Engineering Ingegneria Informatica S.p.A.)
IOTA as an Enabler of the Data Economy
Janna Zielinski (Head of Strategic Projects, IOTA)
Meet the Open Minds Aperitivo
EXTRACTING CONTEXT FROM VIDEO STREAMS AND ROBOTS
Applying Context Data Principles to Robots
Francisco Meléndez (Technical Expert & Evangelist, FIWARE Foundation)
IoT Agent OPC-UA
Gabriele De Luca (Researcher, Engineering Ingegneria Informatica S.p.A.)
Openvidu – The REST API Layer for MediaStream Processing
Guiomar Tuñón de Hita (Project Manager, Naeva Tec)
DATA PERSISTENCE & BIG DATA ANALYSIS
Big Data and Machine Learning with FIWARE: An Architecture
Joaquín Salvachúa (Professor, Universidad Politécnica de Madrid)
Draco: Persisting Context Data to HDFS and Cassandra
Andres Muñoz (Professor, Universidad Politécnica de Madrid)
Cosmos – Loading Streaming Data using Flink and Spark
Sonsoles López Pernas (PhD Student and Researcher, Universidad Politécnica de Madrid)
Big Data and Machine Learning with FIWARE: Hands-on
Joaquín Salvachúa (Professor, Universidad Politécnica de Madrid), Sonsoles López Pernas (PhD Student and Researcher, Universidad Politécnica de Madrid) and Andres Muñoz (Professor, Universidad Politécnica de Madrid)
VISUALIZATION AND ANALYSIS
Knowage Hands On: Visualizing Data Insights
Marco Cortella (Senior Solution Developer, Engineering Ingegneria Informatica S.p.A.)
MORE AWESOME BITS FROM THE COMMUNITY
Integrating Function as a Service (FaaS) Capabilities in FIWARE
Ryota Sakamoto (Software Engineer, Okinawa Open Laboratory / TIS Inc.)
Performance Evaluation of FIWARE: A Cloud-based IoT Platform for Smart Cities
Karan Mitra (Associate Senior Lecturer, Luleå University of Technology)
A Multi-database Plugin for the Orion FIWARE Context Broker
Anurag Vashisth (Technical Specialist, NEC Technologies India Pvt Ltd.)
A Virtual Laboratory to Ease the Development of FIWARE-Powered Applications
Frederico Lopes (Professor, UFRN)
Monitoring Performance of Radio Networks Against Weather Conditions
Cornelio Hopmann (Senior Software Engineer Technical Lead, Wobcom GmbH)
MeSmart: An Innovative FIWARE-based Queue Management System
Massimo Villari (Rector Delegate on ICT, University of Messina)
Meet the Open Minds Aperitivo
Front-Runners Smart Cities Workshop
Learn about the program that is driving collaboration among cities towards the definition of common data models enabling interoperability and replicability/portability of Smart City solutions. The workshop will focus on the kick-off of activities towards definition of Common Smart Data Models in two concrete application areas: Water and Tourism. The goal is to bring support to the development of Smart Water Management and Smart Destination applications.
Vincent Demotrier (President, Faubourg Numérique)
Günter Müller-Czygan, Dipl.-Ing., M.Sc. (Division Manager, Kommunal 4.0)
Juanjo Hierro (CTO, FIWARE Foundation)

Antonio Jara (CEO, HOPU)

Fernando López (Cloud Platform Senior Expert, FIWARE Foundation/FIWARE4Water

Jeroen Moonen (Co-founder, Future City Foundation)

Germán Pablo Santos Benavides (Project Manager, PORTEL Logistic Technologies)

Francisco de la Vega (Co-Founder and CTO, FICODES)
CEF Connecting Europe Facility Workshop:  Ready to Digitize Smart Services for Public Administration
Learn about the program that is delivering the building blocks enabling the creation of the digital service infrastructures for digital services that will work seamlessly across frontiers of the EU member states. Discover how cities can move from traditional Open Data, unleashing the potential or Right-time Open Data.
Caroline Corneau (IT Project Officer, European Commission)
Maxine Lemm (Senior Consultant, Deloitte Digital)
Stefano de Panfilis (COO, FIWARE Foundation)
16:00-16:45
Room A5 (Red Hat Room)

Grand Closing
Top Announcements of the CEO & Outlook
Hackathon Awards
Highlights of the Summit
Startups & VCs Match
Please note: Under invitation only.