Mejora Tu Ciudad
"ImproveYourCity" is a communication platform between citizens, city council and technicians and utilities:
Citizens – Citizens can send service requests, suggestions and ask questions via a mobile application or web, and so turning themselves into the sensors of the city.
City Council – Disposes of a back office that allows to manage the requests sent by citizens, consult statistics, generate work orders and control its provider's activity.
Technicians and utilities – We join management and work in a specific technician app that allows maintenance equipment to work in the street and communicate both with government and citizens. They can know what is happening in the street, check work orders and complete ckeck lists. Thanks to this new app we complete the feedback circuit.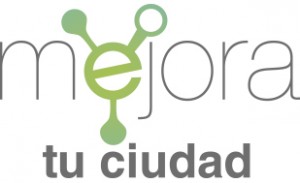 Goals and Challenges
Why don't cities use the most powerfull sensors they have,their citizens?
One of our premises is the use of technology allowing cost reduction. In this sense, our product is a cheap way to introduce Spanish & latin councils into the smart cities domain. In our country there are few sensorized cities. ImproveYourCity would use the citizen as a sensor (as an initial point of contact), while councils start the migration of their data model to a sensorized and Open Data model, installing more sensors progressively.
IYC is not only a front-end to citizens, as other options in the market, but also a real management tool, able to grow as the business grows and generate data and information that helps to manage the city resources

The choice of FIWARE

Our platform was a monolothic application based on several technologies that FIWARE actually supports under the hood, like Linux, MongoDB, OAuth2 authentication and OpenData sharing through APIs. We have been working into decoupling the different ImproveYourCity layers, and now some of them has been easily replaced with the FIWARE's GEs, while other GEs can provide new functionality:
– Delegating storage and data management to ORION Context Broker and Object Storage API, saving us the effort to maintain a database cluster and taking advantage of the event management capabilities.
– Adding new functionalities and improving the existing using GEs with communicates well with Orion Context Broker, like SpagoBI.
– Using Keystone SCIM extension as a replacement for our OAuth Layer, to abstract the securization process. Having our authentication layer decoupled we can use it as a gateway for multiple products related with Improve Your City, growing in different directions according to our needs.
Products developed within FIWARE
Improve Your City
Benefits and accomplishments

From a purely technical point of view we have carried out a migration of our Software Infrastructure to a Docker´s architecture. Docker is a system that connects lightweight (Linux kernel based) virtual machines together and makes them interoperable. As Docker itself is a GE now and some of the FIWARE's generic enablers have moved to Docker recently and others can be 'dockerized' because are open-source solutions, we are now able to deploy our product over any FIWARE-compliant cloud, either FIWARE Lab (lab.FIWARE.org) or FIWARE proprietary clouds (we are currently developing an integration with Telefónica's cloud for the smartcity project of Guadalajara, Spain). As a result, we have no longer to concentrate our efforts on making our product work on FIWARE instances, and we can focus on integrating new functionalities through GEs.
On the one hand, using FIWARE's capabilities we will be able to scale our platform and satisfy its future demand based on expected growth. Thanks to its distributed architecture we can scale our product to improve and enhance our presence in the countries that provide data centers with FIWARE support, particularly in Europe and Latin America.
On the other hand, Generic Enablers will allow us to improve our product in two different ways:

– Firstly, improving the design of the existing architecture. We can replace proprietary third-party solutions such as Amazon S3 with it's Generic Enablers counterpart, having all the products we use and its management integrated into a single platform, reducing the associated costs. As FIWARE is based on Open Source Technologies, we also reduce dependence on these companies. Likewise, thanks to the abstraction layer proposed by FIWARE for data management, we don't need to maintain our complex distributed data architecture.
– Secondly, some GEs will be used to add new functionalities to the platform. Actually, we are offering several functionalities in the context of the Smartcities: issue report and tracking, local newsletters, bidirectional communication between citizens and public administration (Open Government). The next steps involves:
1. Open Data consumption from the cities to create an intelligent touristic system, so we will use GEs offering support for POIs and GIS.
2. Moreover, as the plartform has evolved, it has become necessary to turn our data into knoledge and generate reports that we can offer to our customers to make decisions. We plan to integrate the SpagoBI GE to cover this functionality.
3. Adding new data sources, in order to enrich and customize contents for the citizen, taking advantage of the statistical potential of the product.
4. We would like to register and provide our API as an official public API in the FIWARE's Catalogue to be used in third-party developments.
In conclussion, FIWARE bring us security, continuity and portability thanks to standardization, simplifies our platform architecture and ensures a good product expansion.