Everimpact
Everimpact measures and monetizes Cities' CO2 emission by combining Satellites and Ground Sensors' data. Cities get a real-time map of their emissions at street and building level, at a precision never reached before. This is helpful for Cities to see whether their climate actions are working, and help them target key areas of interventions.
Monitoring, reporting and verifying emissions as part of their climate plan, means that Cities can now monetize their CO2 reductions with various carbon pricing instruments (Offsetting schemes and Taxes). Carbon Taxes is a carbon pricing instrument that is really gaining momentum to bring revenues to cities. This is a very efficient way to finance their infrastructure investments, and move from a polluted city to a sustainable and Smart City.
In a nutshell, Everimpact is an innovative concept because it helps Cities draw important revenues from monitoring their CO2 emissions.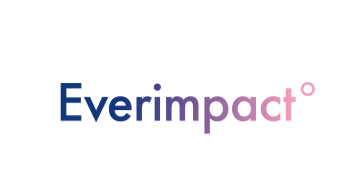 Goals and challenges
70% of carbon dioxide and other greenhouse gas emissions come from cities. Solving this pain point is key to address climate change, a major threat causing devastating effects to the environment, our health and economies. This is a really serious challenge that gathered over 195 countries in Paris to sign on an historical legally binding agreement, the COP 21.
The first step for cities to realize their potential is therefore to identify and measure where their emissions come from. Simply because you can't manage what you don't measure.
The second step is to mobilize the necessary funding to spur climate actions in cities. The shift to a more sustainable and Smart City is a costly one. In most cases, Cities face a big gap in funding. In other words, City Officials need more financial and technological resources to preserve the environment on their territory, and preserve our planet in general.
That is where we think we have a unique response to enable the fight against Climate Change and enable the uptake of Smart Cities: measuring emissions and bringing revenues to Cities at the same time. It is a virtuous circle, where everybody wins: better quality of life for citizens, better information and more resources for the local government, and fuel for growth for the companies that bring innovative solutions and Smart City concepts.
The choice of FIWARE
At the time we discovered FIWARE, we were considering several accelerators. The FIWARE programme's offering with the choice of 16 accelerators was very impressive. We decided to apply to FI-C3 because it looked very structured and serious in its approach. We could clearly see how we could accelerate our growth with the offered support.
As a newly created startup, the financial support was of course really a great help to take a giant leap in our development. But where FIWARE is making a difference compared to other accelerators is on the support. Instead of starting to develop our application from the ground up, we could rapidly use the FIWARE enablers. I just can't help thinking about all the money that has been saved by the EU by providing this huge "app store" to startups and SMEs. That is never seen before in the Government space and such initiatives should be praised, really.
Practically the technical experts and support we received saved us months of development. It is difficult to compete with such value proposition in my opinion. And it is reassuring for investors to see that your company has a solid platform to lean on.
Considering the continuous support and mentorship part of our accelerator (FI-C3), and the European Commission's commitment to promote the FIWARE technology, it was really a no-brainer for us. So we joined FI-C3.
And clearly our company Everimpact would not be where it is now, if not for FIWARE and FI-C3's great help. That simple.
The use of FIWARE technology
The use of FIWARE technology has saved us months in the development of our software. In few weeks we had already many modules ready to be used (think of a multitude of apps ready to be downloaded on the Apple app store).
We used the following enablers:
1. Cosmos GE for Big Data Analysis to gain advantage of the distributed, parallel "divide/conquer" model MapReduce, the fairly convenient deployment, & computing instance instantiation/teardown.
2. Geoserver/3D as GIS Data Provider to structure our data as GIS layers, view our data about sources of emissions, time of day etc…
3. 2D-UI GE library to build application-like interface without breaking many established standards for web programming, and present end users with a rich and powerful UI.
Benefits and accomplishments
FIWARE and Fi-C3 accelerator brought us tremendous help, which benefited our company in many ways:
• We accessed funding in really good conditions (grants).
• We accessed an open source technology that saves time and resources, but also adds value to our value proposition to Smart Cities (we can provide an open platform and entire ecosystem of other apps that Cities can connect to in a very seamless way.
• Fi-C3 has also organized really useful workshops with experts and business coaches that have helped us understand new opportunities and polish the business model. They increased our chances of success.
• FI-C3 has helped us network with relevant customers, investors, and partners. They also mobilized a business developer to accelerate our growth.
• From Fi-C3 we have also obtained visibility by accessing the FIWARE VIP Programme. This resulted in several invitations from investors' and possible partners. Following the announcement of the good news (VIP FIWARE is a tough selection process), we had one of the early Skype investor stepping out of his busy day to give us a clap on the shoulder and offer some help. Great visibility.
We have accomplished some key milestones in the first 6 months of the accelerator:
• We have released the first version of our app to showcase it to cities (uses FIWARE enablers).
• We have showcased our app at the Paris COP 21 World Climate Summit, and received excellent feedback, from which we built a pipeline of prospects and partners.
• We formed our first strategic partnership with a large energy company.
• We are very far in the process with several potential customers and pilot cities.
We are now looking to partner with Smart Cities' providers, to help them add value to their coffering, because any City is interested to monetise CO2 emissions with carbonpricing instruments. And any Smart City solution has the goal to reduce CO2 emissions. So we invite people to get in touch and talk further. Opportunities are there to accelerate the uptake of Smart City concepts.
And again thanks to FIWARE and FI-C3!