Breeze Technologies
Air quality monitoring services for smart cities and buildings

Developing environmental sensor networks that make sense of our surroundings.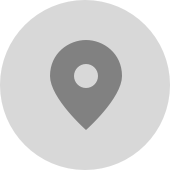 Hamburg, Germany
THE CHALLENGE
Breeze's goal is to intelligently use environmental data to make our cities, buildings and communities more livable for us and following generations.
THE SOLUTION
Breeze makes sense of our environment. Leveraging smart sensor networks and intelligent environmental data analytics, we provide our partners with actionable insights. These include strategies to create cleaner air, to make our cities, buildings and communities more livable, and to produce a healthier environment.
WHY FIWARE
The Breeze analytics suite for Smart Cities is built upon several FIWARE components. Some of them are used in development and testing, some of them in the live environment.
Cloud APIs are realized with the de-facto standard NGSI using Orion. The Open Data platform CKAN is used to publish and consume environmental data for the public. And the CitySDK data models define how we interact with the data generated by the city's cyber physical systems.
Thanks to FIWARE and the opportunities it has provided, our services have been fully validated in the market with a number of test users (product-market fit) and technical feasibility has been shown. In turn, an alpha version has been developed, deployed and is being tested by partners of Breeze. Breeze has become an integral part of the European Smart City community, working together with industrial partners in a number of research and development networks.
USE CASE
Breeze Technologies launched its first smart city pilot in July 2017. In Hamburg-Rothenburgsort, a district of Germany's second largest city, Breeze installed a number of urban air quality sensors and made the data available through its citizen portal. Through this portal citizens can access real-time air quality information about the places that matter most to them: where they live and work. The project received heavy support from the local community and district council. It raises awareness about air quality in our cities, thereby also shaping consumption and mobility behaviour of the populace towards more sustainable habits.