Agricolus
Making agtech sustainable

Agricolus makes agTech tools accessible to worldwide farmers.
Smart Agrifood | Solution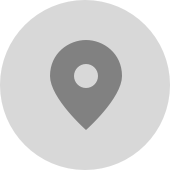 Perugia, Umbria (Italy)
THE CHALLENGE
Today's farmers face several challenges, including international market competition with products coming from unruled countries that produce at a very low cost. The effect is a reduction of the profit due to the need of reducing final selling prices. For this reason they have to reduce costs and increase quality at the same time. In turn, climate change requires continuous adaptation of the best time to proceed with any agricultural operation (seeding, fertilizing, manuring, irrigating, and harvesting). They need real-time support to understand the right timing for these operations. Lastly, agritech adoption among EU farmers is far below 20%. Agricolus can support them by making these technologies accessible and useful for daily work on the fields.
THE SOLUTION
Agricolus' vision is to make precision farming easier. Precision farming is essentially a modern practice, proposing easier and more efficient production. By adopting this, Agricolus is bringing powerful tools and technologies to worldwide farmers and harvesters. The product consists of a smart-system application, enabling things, such as crop disease awareness and monitoring, decision support for treatments and fertilizers, and general farm management by saving time, hence increasing productivity and limiting environmental degradation.
Agricolus' strategy is focused on 3 main points. We collect data from several different sources: satellites, drones, on the field sensors, tractors hardware, mobile devices and more to come. Then, collected information and the base farm information are stored in a geodatabase and organized not only by "WHAT" they are but also by "WHERE" they are. The more data is the system, the more accurate it will be for its users: historical data will enable more accurate results from the used algorithms. Lastly, all the collected and organized data are used to feed several applications that compose Agricolus ecosystem: disease awareness, farm management, decision support system.
WHY FIWARE
The adoption of FIWARE has allowed Agricolus to advance into the market quickly and successfully with a product-ready application. FIWARE is an emerging European framework and we think that it can be a valuable way to standardize the adoption of common interfaces for IoT and Big Data analytics.
We used Orion Context Broker GE with a custom NGSI 9 provider that exposes sensor data and external weather forecast services. Context Broker brings data to our backend and then makes them available for the UI and, through Cygnus, in a Big Data storage, thanks to the adoption of Cosmos GE. In addition, we used SpagoBI GE to make BI analysis of the collected data to provide valuable insights on the crops. We mixed FIWARE expertise with our experience in ESRI APIs and used the middleware that connects Context Broker to the ArcGIS Online platform.
USE CASE
Since 2015 ASSOPROL has been using the Agricolus platform: a technological solution to monitor trends in olive fruit fly populations and weather conditions so as to help farmers recognize the right time to begin treatments.
Agricolus is a web application, a Decision Support System that can help operators take action against diseases affecting olive groves. The platform allows operators to access a large amount of information so as to understand pest generation and diffusion: weather data collected from fixed stations and sensors placed in fields, adult insects captured by traps, and the count of larval phases in drupes. All this information is stored and elaborated in tables and graphs: they are geolocated and visible in maps thanks to GIS – Geographic Information System technologies.
One of the most useful feature is the forecast model of the probability (risk) of generation and diffusion of the olive fruit fly. This alert is generated by an algorithm based on weather conditions in the area. Probabilities are different in each area, depending on specific micro-climatic conditions.
ASSOPROL uses Agricolus to inform its associated farms of the appropriate time to carry out treatment against the insect. Each farm can also use Agricolus to insert data on insects, store them, compare fields or the same field over time.Thanks to the web application, associated farms can treat olive trees before pests attack them.

Click here for more information about this Use Case.
BENEFITS
We designed the UX of Agricolus applications to support farmers during the daily work, giving them the information when they need, wherever they need, and combining the most disruptive technologies (cloud, IOT, Big data, GIS).

Compared to existing solutions Agricolus therefore presents several advantages, including the fact that it is cheaper than other solutions and uses cutting edge technologies.

Interoperability is another advantage, with several hardware components in the market.

Lastly, it can be integrated with external services and specific country features.
We use FIWARE to collect information from sensors on the field, to bring them big data storage, and to analyse them.