Project Developer for FIWARE's Smart World and Software demonstrator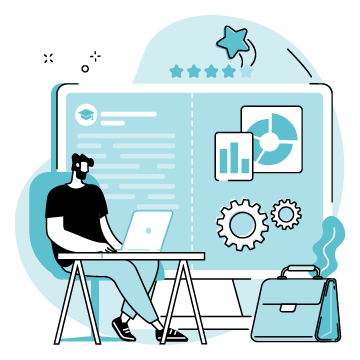 Role
Working student (20 hours per week) for building the FIWARE Smart City demonstrator of the City of the Future with option for a Master thesis.
Mission
You will become part of an international team engaged in supporting the development and fostering the adoption of FIWARE open source technologies in a variety of domains such as Smart Cities, Smart Farming, Smart Factories, Smart Energy and others. The proper operation of our new and awesome FIWARE Smart World Demonstrator, permanently installed in our headquarters when not brought to major industrial events and fairs, will build an attractive connection to our visitors and make them interested in our products, offers and services. You will contribute to the evolution of this demonstrator and its integration with best of breed IoT, BigData, Robotics and AI technology stacks and frameworks. We bet that the results of your work can provide a good basis for a master thesis if that is one of your objectives.
Responsibilities
Maintain and further development of the technology and explain the ideas demonstrated
Address technical and business challenges with vendors and customers
Assist with ideas and brainstorming surrounding product developmen
Help to make the FIWARE Smart World demonstrator an overall precious experience
Help us to extend the Digital Twin of our Smart World
Help us prepare for and attend events worldwide as necessary
Manage packing, shipping and unpacking of our FIWARE Smart World Demonstrator
Required Skills
Working knowledge of Microcontrollers (Arduino, Sensors, ESP 32, Raspberry Pi) and/or other microcomputer platforms such as BeagleBone, etc.
Working knowledge with C++ programming language and Python and as well as any other programming experience
Working knowledge of basic electronics principles
General interest in technology, computing, coding, software, etc.
General understanding of key IoT use cases, IoT Dashboard creation or panel experience
Knowledge of Linux / Ubuntu
Basic knowledge of HTTP, RESTful APIs, JSON and Docker
And what you should also bring
An empathic personality: listening and communication is in your DNA
You are a fast learner, with a can-do mentality, who picks things up on the go
Ability to take an active and creative approach to situations and problem solving
Eagerness to learn about new technologies
Solid verbal, written, and interpersonal communication skills in English, German will be considered a plus
What we offer
Become part of a friendly, young and dynamic team
Work with multiple teams worldwide
The possibility to work independently
Flexible working hours in accordance with your studies
Good transport connections near the TU Berlin
Availability
We are looking for a working student for a long-term cooperation on site in our FIWARE head office located in Berlin-Charlottenburg. Start date: As soon as possible.
Submit your application!
If you feel that this sounds like you, please send your application documents, including your earliest possible starting date.
Project Developer for FIWARE's Smart World and Software demonstrator