Community Platform Manager – Working Student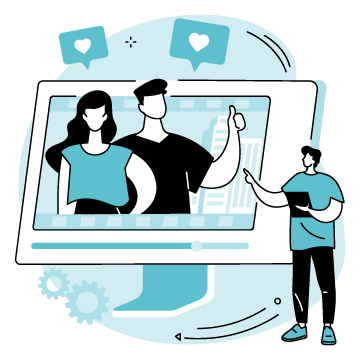 Who we are
Together with its members and partners, FIWARE Foundation drives the definition and the Open Source implementation of key open standards that enable the development of portable and interoperable smart solutions in a faster, easier and affordable way. FIWARE avoids vendor lock-in scenarios and provides all whilst nurturing FIWARE as a sustainable and innovation-driven business ecosystem.
The foundation achieves this through the support of a fast-growing global community that shares a common vision and combines their efforts toward making FIWARE the Open Source technology of choice for industries, governments, universities and associations to reach their full potential and scale up their activities, thereby, entering new markets and growing their businesses. Founded in 2016, the foundation has Atos, Engineering, Red Hat, NEC, Telefónica and Trigyn Technologies among its 500+ members.
Your responsibilities
FIWARE Community Platform is planned to become the new strategic communication and interaction platform for FIWARE's global ecosystem. The selected platform is customized under the leadership of the Marketing team and taken on by you to coordinate the implementation activities together with our external partner, follow up defined activities and curate and share best ideas coming from FIWARE's teams, community and ecosystem. To schedule a successful launch, you will support promotion activities and training sessions together with other teams. On the longer run, constant improvements, triggering community engagement for a growing level of active use and reviewing impacts can be additional tasks.
To achieve a successful community platform launch, your tasks will include:
Collaborating with our external platform supplier in detailing an implementation design and setting up a systematic approach of parameters, values and filters
With support of the team, define effectively the target audience and their expectations, and transfer this into an appealing setup to be realized by our partner
Testing on real people and then preparing assumptions based on their behaviour
Supporting the new launch through cross-channel promotion: e.g. selecting messages and digital and virtual materials, events, mailings or press info for the most powerful approach
Helping to continuously keep an eye on a state-of-the art customer journey, and attractive layout and functionalities
Provide short monthly reviews of achievements and growth of the platform use
Your profile
This is not a web design or technical job, however, experience in social network building, awareness building and growth strategies may be of great benefit
Community mind-set
Passionate about accompanying a strategic and global tool from its front-end design to its global launch
Open to work with colleagues, members and partners from different backgrounds
Open to use different skills from information base building to promotional tactics
Organizational skills, getting-things-done attitude and strong communication skills
Basic practical use of MS Excel
Flexible, creative and proactive mindset
Proficient English user
You are Germany-based
What we offer you
Work with multiple teams worldwide
Dynamic work in a friendly international team
Possibility to work independently and agile
Growing into a responsible position if wanted
Availability
As soon as possible
Submit your application!
If you feel that this sounds like you, please send your application documents, including your earliest possible starting date.
Community Platform Manager – Working Student