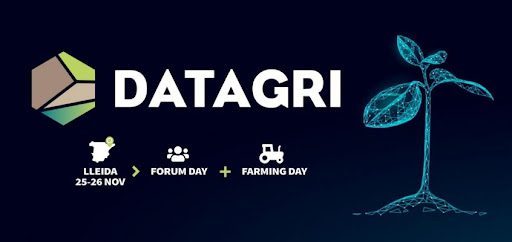 Date
Nov 25 2021
- Nov 26 2021
Expired!
REGISTER
Datagri 2021 – Forum for digital transformation in the agrifood sector
From November 25 to 26, FIWARE, as a Cattlechain's active partner, will join the event Datagri 2021 in Lleida (Spain). Its aim is to promote the digital transformation process in the agrifood sector; to Innovate, disseminate, cooperate and surprise are the four action verbs that mark the philosophy of this plural initiative.
The event will consist of 2 days, with Forum Day + Farming Day. The main trends on digital transformation in the agricultural sector and the success stories that are accelerating this process throughout the value chain will be analyzed in different formats.